Featured Resource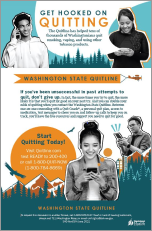 These materials marketing the Washington State Quitline for smoking and vaping cessation were produced by the Washington State Department of Health.
Find social media graphics, videos, and printable files for posters, rack cards, and wallet cards!
You are welcome to download and share these materials any way you would like to help encourage more use of Quitline resources.
Featured Items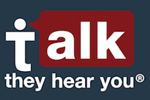 Resources for Educators & Caregivers
SAMHSA's national substance use prevention campaign, Talk They Hear You, helps parents, caregivers, and educators start talking with youth early about the dangers of alcohol and other drug use. Order materials from the Clearinghouse.
More materials, including podcasts, videos, additional print materials & quantities, and resources for community partners can be found on the Talk They Hear You website.