Featured Resource: WA State Quitline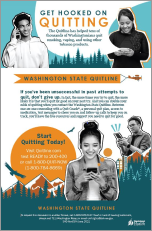 These materials marketing the Washington State Quitline for smoking and vaping cessation were produced by the Washington State Department of Health.
Find social media graphics, videos, and printable files for posters, rack cards, and wallet cards!
You are welcome to download and share these materials any way you would like to help encourage more use of Quitline resources.
Featured Item: What's Up with Fentanyl?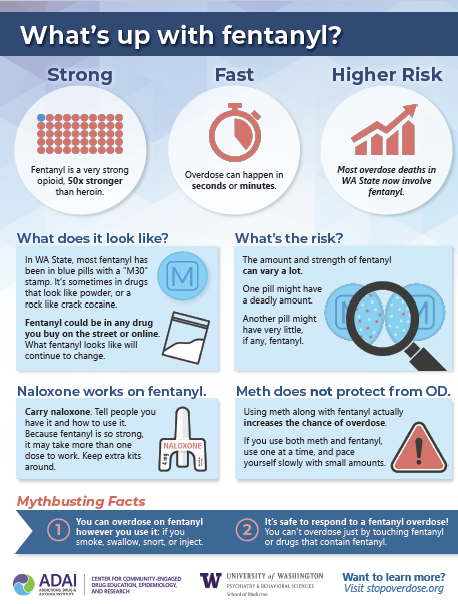 This 2-page factsheet produced by the UW Addictions, Drug & Alcohol Instititute's Community Engaged Drug Education, Epidemiology and Research (CEDEER) provides information about what fentanyl is, what it looks like, and what the risks of use are. It also provides information about how to prevent and treat a fentanyl overdose.
Order copies here (may take 1-2 weeks to ship).