Featured Resource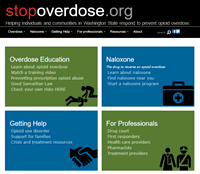 StopOverdose.org, a project of the Alcohol & Drug Abuse Institute at the University of Washington, provides information and training about how to identify and prevent opioid overdoses, and how to obtain and use naloxone to reverse them. This mobile-friendly site features a variety of resources for professionals, families, and the general public, as well as interactive tools for assessing overdose risk and using naloxone.
Featured Item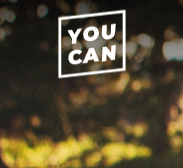 "You Can" Campaign Posters
The You Can campaign is brought to you by the Marijuana Prevention and Education Program within the Division of Prevention and Community Health at the Washington State Department of Health. This prevention campaign is designed to educate 12- to 17-year-olds about the risks and consequences of marijuana use.
Three different posters are available from find them by searching the poster section of the online catalog.
Be Who You Want to Be


Turn Your Dream Into Reality


Marijuana Can't Graduate. You Can